~ * ~ * ~ * ~ * ~ * ~ * ~ * ~ * ~ * ~




~ * ~ * ~ * ~ * ~ * ~ * ~ * ~ * ~ * ~

Irish tales!

~ * ~ * ~ * ~ * ~ * ~ * ~ * ~ * ~ * ~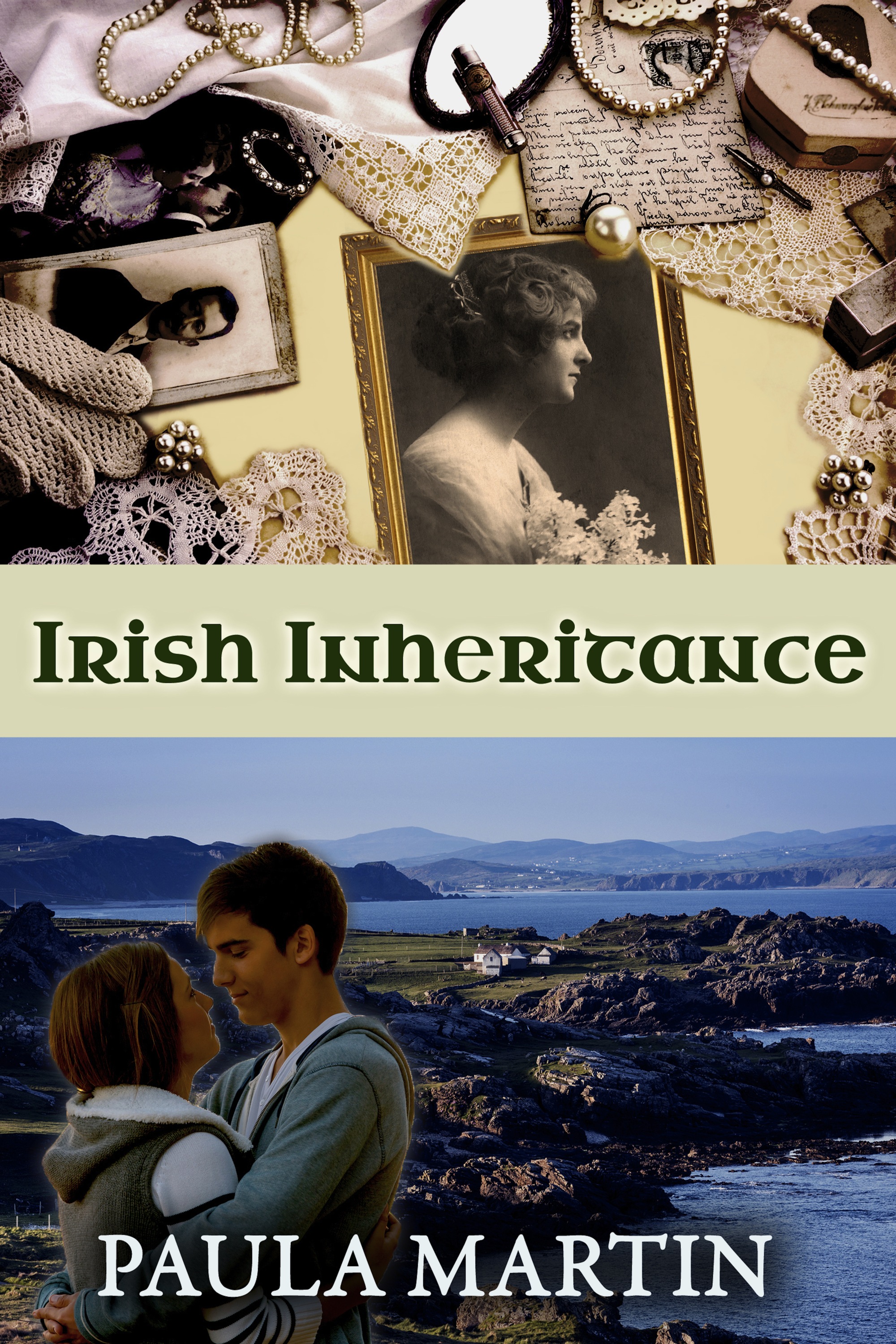 Smashwords
English actress Jenna Sutton and American artist Guy Sinclair meet when they inherit a house in Ireland. Curious about their benefactress, they discover surprising links to the original owners of the house which leads to an intriguing tale of a 19th century love affair. Will their Irish inheritance eventually drive them apart – or bring them together?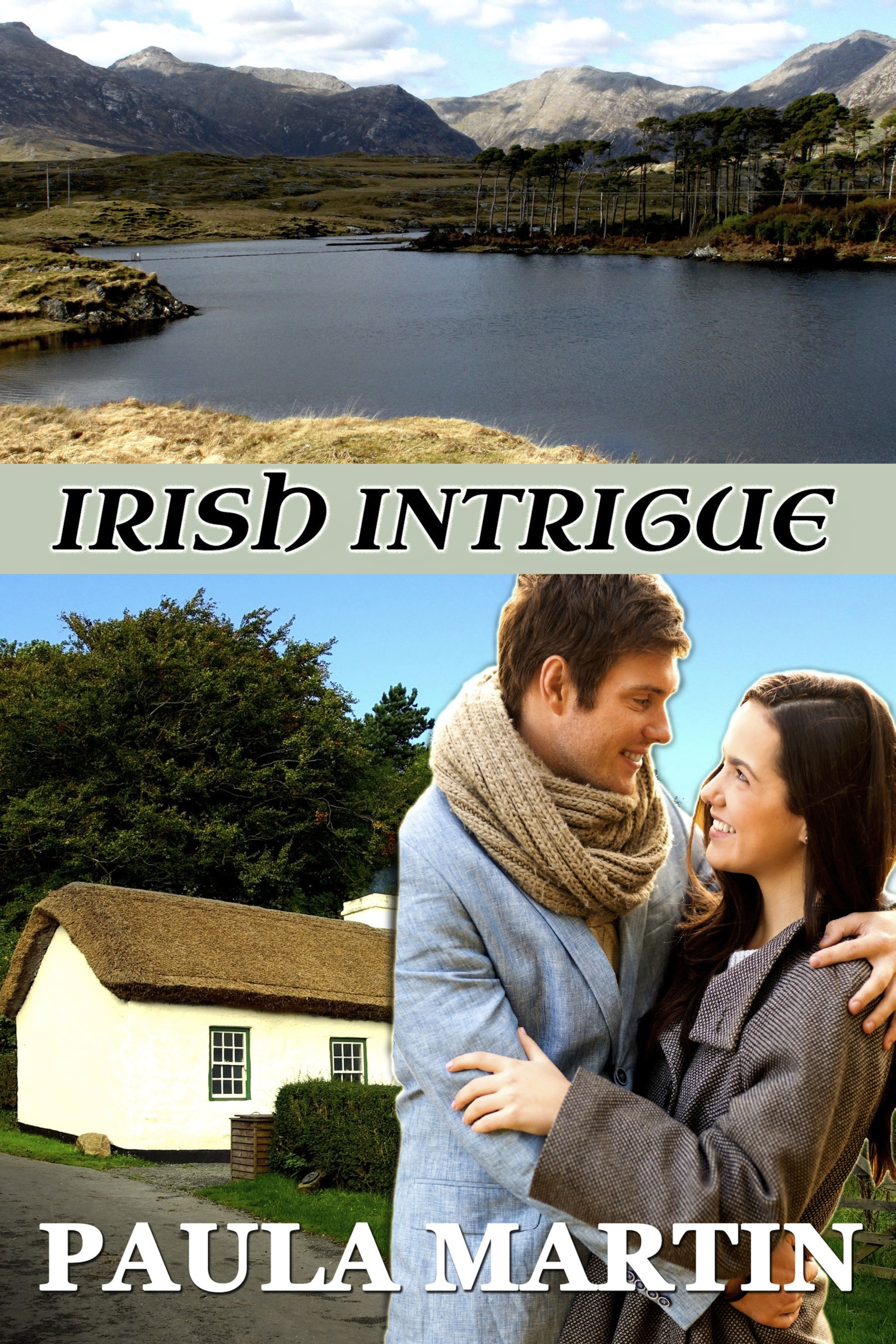 Charley Hunter returns to Ireland despite the tragic loss of her husband there two years ago. The last thing she expects is an attraction to a veterinarian. Luke Sullivan tries to balance caring for two children with his veterinary practice. He's vowed to leave women alone, but meets Charley. Will their relationship survive when Luke believes Charley has betrayed him?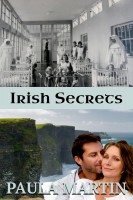 When Kara Stewart searches for her birth parents, she meets Ryan Brady who offers to help her. Only he has secrets that may destroy any happiness between them.

Ellie Vaughan relocates to Ireland after a devastating car accident which halts her career as a professional dancer. There she finds a new career and meets Dan Nicholas, an actor who shares her passion for the arts. A romance begins to blossom but deceptions may put an end to it all.
Modern Day Sherritt: Book 4
Trudy Macalester discovers her new stepmother is a witch when she stumbles upon a book of spells. When Trudy reads from the book, she accidentally summons a charming rogue bent on seduction; a man nobody but she can see or hear.
(Sweet Romance)

Aubrey Jules, a reporter from Unbelievable Finds is sent to investigate a box, which is reputably older than time and crafted by the wee folks. Mr. O'Grady, owner of the bed and breakfast in Dana Point, California, convinces Aubrey to wish for a soul mate. When Ian Quinn, who abandoned Aubrey ten years ago, walks in she's convinced the faeries have a wicked sense of humor.
(A Medieval Irish Vampire Tale)
Bram cannot find a way for Adryanna to survive the blooding ritual, the romance is doomed. They seek help from Sheerin, Bram's cousin, who believes he's found a way for the Lathe Sith to survive, but others in the Oiche Sith clan do not wish for them to succeed.
Paranormal Romance novella - sensual - A Medieval Irish Vampire Legend
A knight...
A lady...
And a deadly dark secret...

~ * ~ * ~ * ~ * ~ * ~ * ~ * ~ * ~ * ~


We're so glad you stopped by. Please feel free to browse & enjoy our Site!
We are a small Independent Publisher with a host of talented, imaginative authors who offer stories in a variety of genres:
Traditional Romance, Mystery, Adventure, Suspense, Horror, Fantasy, Humor, Historical, Inspirational, Science Fiction, Thriller, Speculative Fiction, Steam Punk, Time Travel, and Paranormal or a mix of them all, as well as carefully selected Non-Fiction.
We strive to bring you quality reads at affordable prices in Digital and Print formats.
If you enjoy our authors, their books, and our site, you may best support us through your visits, book purchases, reviews, and referrals to family and friends.
~ * ~ * ~ * ~ * ~ * ~ * ~ * ~ * ~ * ~
Visit our Author Pages for Special .99 Cent
short stories, Novels, & Novellas!
Book titles from Smashwords.com
are distributed to the locations below:

~*~PbRJV~*~PbRJV~*~PbRJV~*~PbRJV~*~PbRJV~*~PbRJV~*~PbRJV~*~PbRJV~*~PbRJV~*~PbRJV~*~PbRJV~*~
~*~PbRJV~*~PbRJV~*~PbRJV~*~

Visit our PbRJV page.
~*~PbRJV~*~PbRJV~*~PbRJV~*~

Visit our VTP page.
~*~PbRJV~*~PbRJV~*~PbRJV~*~

Visit our ACX & Amazon pages.
~*~PbRJV~*~PbRJV~*~PbRJV~*~

We currently accept submissions
By INVITATION Only

[except to In-House Authors]
If you already submitted a manuscript, please be patient -- your work is being carefully considered.
~*~PbRJV~*~PbRJV~*~PbRJV~*~
For Romance Anthologies written by
varied, talented authors, drop by:
~*~PbRJV~*~PbRJV~*~PbRJV~*~
Please visit our Author Blog where
book related articles await:

~*~PbRJV~*~PbRJV~*~PbRJV~*~PbRJV~*~PbRJV~*~PbRJV~*~PbRJV~*~PbRJV~*~PbRJV~*~PbRJV~*~PbRJV~*~PbRJV~*~
All book cover images at http://rebeccajvickery.com are under Copyright 2013-16 by Rebecca J. Vickery & Laura Shinn
Webmaster: Laura Shinn Designs