Sarah J. McNeal
99 cent shorts:
A Holiday Short
Lydia Sinclair's life has run off the rails. She just wants to sleep and never wake up. Can an angel, some ghosts, and a childhood sweetheart convince her life is worth living?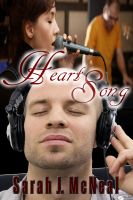 Contemporary Paranormal
Gideon's life as a musician with a model girlfriend may end with breast cancer. Hope coames in the form of a ghost and a person he just met.
Novel/Novellas:
Paranormal Romance Short
An unusual wall in the wilds of Maine intrigues a photographer and his archeologist girlfriend. Kate is afraid to fall in love and Edward was once a tightrope walker now terrified of heights. She can't wait to see the moaning wall and meet the odd man Edward describes. Both must face their worst fears when they discover the deadly secret of the Amber Tomb.
Paranormal Romance
This is the first volume in the 'Legends of Winatuke' series by award winning author, Sarah J. McNeal. These stand alone novels do not need to be read in order, but readers will discover additional facets of the unique world of Winatuke with each one. Join the characters as they begin their perilous journey of romance, enchantment, and other-world adventures.
The legend begins when love and evil collide...
Jade's mother, Mahara, the malevolent queen of the Dark Isle holds Prince Gabriel prisoner in the castle's dungeon. Jade cannot help falling in love with the whimsical Nimway prince whose magic lies in his voice. But time is running out for the prince.
Jade risks her life to seek help from her enemy, Gabriel's brother, Raphael. Raphael gathers a band of brave warriors to take the Dark Isle and free Gabriel. Among them is Raven, who once ruled Valmora and escaped into the modern world from Mahara's spell, and has a terrible secret.
A boy with a violin, his brother, a troubled man with regrets, and their sister who fears the powers of magic in Winatuke go against the deadly evil of the Dark Isle.
Will they save Gabriel or will all of Winatuke fall beneath Mahara's evil rule?
Paranormal Romance
A Quest...Love...Sacrifice... To free his father, Falcon must find the legendary Light of Valmora, hidden in a dark place—under the witch's feet. He falls in love with Izabelle, the Gypsy woman who loves his brother. Izabelle is torn between her first love and growing feelings for his brother. Will anyone survive the quest for the enchanted light or the wicked witch queen of the Dark Isle?
Paranormal Romance
The legend continues with a curse...a quest...and undying love. Hawk is a troubled man with a secret. Emma is a burned-out doctor weighed down by emotional baggage. Can they forget their past long enough to save Hawk's brother, Peregrine, from dying beneath the curse of the Lake of Sorrows? Or will the secrets hidden within the Lake of Sorrows swallow them all under its evil enchantment?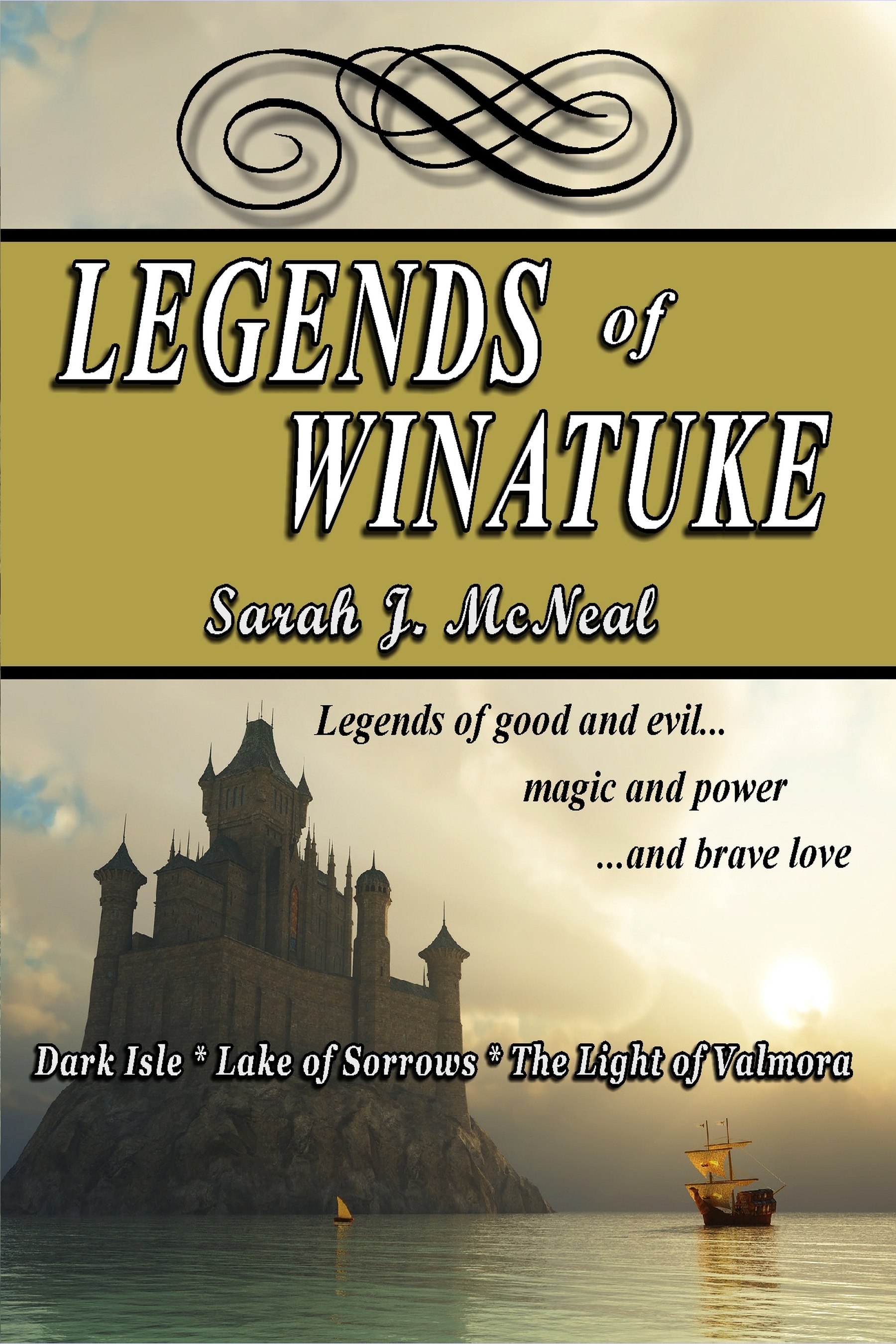 ~ Fantasy Romance -- 3-book "Boxed" Set ~
"Dark Isle: Book 1" -- An evil queen holds Prince Gabriel prisoner. Will all of Winatuke fall to the queen?
"Lake of Sorrows: Book 2" -- Hawk seeks out Emma, a doctor, to help save his brother. But will the secrets of the Lake of Sorrows swallow them all?
" The Light of Valmora: Book 3" -- Falcon must find an enchanted light to save his father. Will anyone survive this quest?
Available at:
http://www.amazon.com http://www.smashwords.com/profile/view/rebeccajvickery
Sarah is a multi-published author of several genres including time travel, paranormal, western, and historical fiction. A retired ER nurse who lives in North Carolina with her four-legged children Lily and Liberty, she also has a great love of music, and plays several instruments including violin, bagpipes, guitar, and harmonica. Her books and short stories may be found at Publishing by Rebecca J. Vickery and Victory Tales Press.

She welcomes you to her website at: http://www.sarahmcneal.com